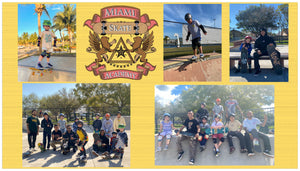 Once a month we bring our coaches to a skatepark near you to skate and train with the locals of that area. Depending on skill level we do a small contest for the community.
Join us by RSVP here.
If you can't make it make sure to register for our next one April 2nd same park same time.
It is 100 percent FREE.